Happy summer everyone! And happy 4th Annual Pie-A-thon. This is the longest relationship I have ever been in!
I know I have mostly (completely) neglected this blog but the vintage recipe tests are really all anyone (Paula & Mom) care about so help me dust off those moth balls and let's make some pie.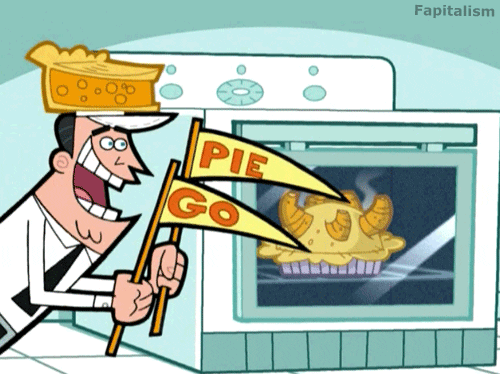 If you remember last year's 3rd Annual PIE A THON then you remember that this is dangerous game we play around here. Participants submit a recipe and then are assigned a recipe that was turned in by a fellow blogger. Last year I drew the short stick and was given a pie with FISH in it. Please check it out again to see the torture I put my friends through when doing these recipe exchanges.
BUT luck was on my side this year, or at least at first glance it was, when I got my assignment of Waffle Pie. WAFFLE PIE! No fish! No organ meats! No hard to find ingredients!
This is what Poppy Crocker wrote on the recipe she submitted for the exchange:
Hi There!
These recipes are from Who'll Do the Dishes?, compiled and published by Columbus Alumnae of Kappa Alpha Theta in April, 1960. I thought the idea for Waffle Pie sounded bonkers, but it might be good if you really love crust. That recipe mentions various possible fillings, but the one for butterscotch filling was right by it in the book, so I attached that one.
Go check her post about this cook book. High brow recipes for the time with low brow grammar and spelling. I also found it very interesting that the recipes were not your usual casseroles of the day, the dump and cook of all the canned things on the shelves that were new and popular. I also LOVE that each recipe is hand written. Bunny and Mary Lou will be providing us with our recipe's today.
HERE is the recipe we are going to tackle this year:
First – there is so much butter in this that I am pretty optimistic about how GOOD it is going to turn out. Second – I am not supposed to eat butter, or flour anymore (I blow up like a hot air balloon and have a strong urge to lay on the floor when I do) but hey ANYTHING FOR THE PIE A THON! And Third – I do not own a waffle iron. None of my 20 roommates own a waffle iron. MY MOTHER DOES NOT OWN A WAFFLE IRON!
I bought a brand new one for this project and was excited to get started! (for once with a
vintage recipe
)
Since there wasn't a specific recipe for the crust I went to my GO TO lady on the inter webs for all recipes –
Smitten Kitchen
 –  She has NEVER let me down!
She has a similar love for butter, and this recipe has 1 1/2 STICKS! And I will let you know now that I made the recipe as she posted, but split it into two discs. One disc was PLENTY and I made 4 dough layers from it – I have the second disc in the freezer for a rainy day or a midnight snack.
I am not going to do the step by step with the pie dough – instead go to the post linked. She gives excellent instructions and I will just muck it up. I will enforce that your butter, shortening, vodka (YES THERE IS VODKA IN THE CRUST) and water need to be ICE COLD. Trust me!
Assemble the dough, divide it and wrap in plastic wrap and toss it in the freezer while you go to make your filling. This waffle pie can be layered with ANYTHING but I was provided with a butterscotch recipe so I stuck with that PLUS I have never made butterscotch before. FUN.
Did you know that butterscotch is essentially brown sugar and MORE BUTTER. Obviously this is going to be delish.
Make your filling of choice and when it is nice and thick transfer it into a container that you can put into the fridge. I like to strain my fillings to get out any sugar or bits of egg that maybe didn't get blended. Set on the counter to cool to room temp before putting into the fridge. This is a great desert to make a ahead as long as you assemble the pieces right before serving.
Next get out one of your pie discs from the freezer. I preheated my waffle iron and sprayed it with Pam. I wasn't really sure if this was going to work but that is half the fun, right?
I divided the dough into fourths and put some flour on my handy mat to help rolling it out. As I have mentioned on previous challenges I REALLY HATE PIE DOUGH. I have never made it well and rolling it out always ruins it. So far this dough recipe was super easy.
This Bunny chick was a GENIUS with her idea of sticking the dough in the waffle iron. Why have I never done this before?!?! All my pies HENSFORTH will be made this way!
Mine ended up taking 8 mins to cook each disk. I would check your first one every 4 mins. You will prob smell it burning if you went to far with it.
I let these bad boys cool and then packed them in a tupperware with paper towels.
My friends and recipe testers were kind enough to have me over for dinner and willing to try this CREATION.
When I got there Lisa had SNACKS waiting!
and drinks!
Did I mention THERE WERE DRINKS!
I'm a one and DONE kind of girl so after this ruby perfection I was brave enough to bring out this year's pie!
First we needed to assemble
Start with a dough layer for the base then alternate filling with dough.
She isn't going to win any beauty contests…
Lisa is the best assistant EVER!
Romantic candle light sets the mood…
On to the TASTE TEST!!
This is Lizette's first year testing for the Pie A Ton. Rafa survived last year's
FISH PIE
 and has come back for more.
RAFA: Oh wow, it starts off as desert and finishes off as breakfast.
LIZ: Magical creamy textured goodness here
LISA: All that's missing here is some fried chicken.
SUSIE: Tastes like maple syrup.
LIZ: This is like funnel cake's DAD!
LISA: Too bad JOSH isn't here……
The verdict is that THIS IS A SMASHING success. It is pretty ugly and falls apart the minute you attempt to cut into it. Eating it family style was the way to go. (the homemade whipped cream I topped it with didn't hurt either!)
We are already planning a birthday celebration for the girls featuring a Butterscotch Waffle Pie as well as a Banana Cream one. Of course, there will be fried chicken!
The Pie a thon is my absolute favorite! Thank you so much for checking it out. YOU HAVE TO let me know if you try to make this pie! Send me photos! And a scoop of pie!
The BEST part about this is getting to see what other funny & creative bloggers post about – so here are the other participants in this year's bake off: (please check back here – there are 12 of us participating and the links will be updated as soon as their entries are posted)
PS: I like you SOOOOOO much!
SaveSave
SaveSaveSaveSaveSaveSave
SaveSave
SaveSave
SaveSave
SaveSave
SaveSave
SaveSave